National Tulip Day – Tulip picking in Amsterdam
National Tulip Day marks the start of the tulip season. For the fifth year in a row, tulip growers were part of creating a wonderful public tulip garden on Dam Square in the centre of Amsterdam.
The National Tulip Day, which was launched in 2012, now occurs on an annual basis, taking place on the third Saturday in January on the Dam Square in Amsterdam.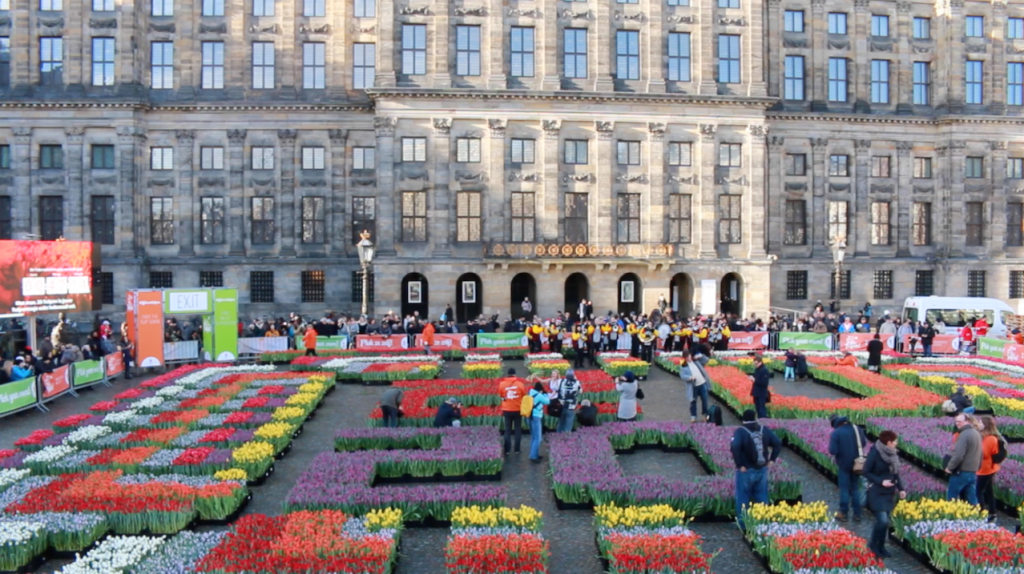 This year's theme for National Tulip Day was titled, Europe, which coincides with the 6 month (Jan 2016 – Jun 2016) presidency of the Council of the EU by The Netherlands.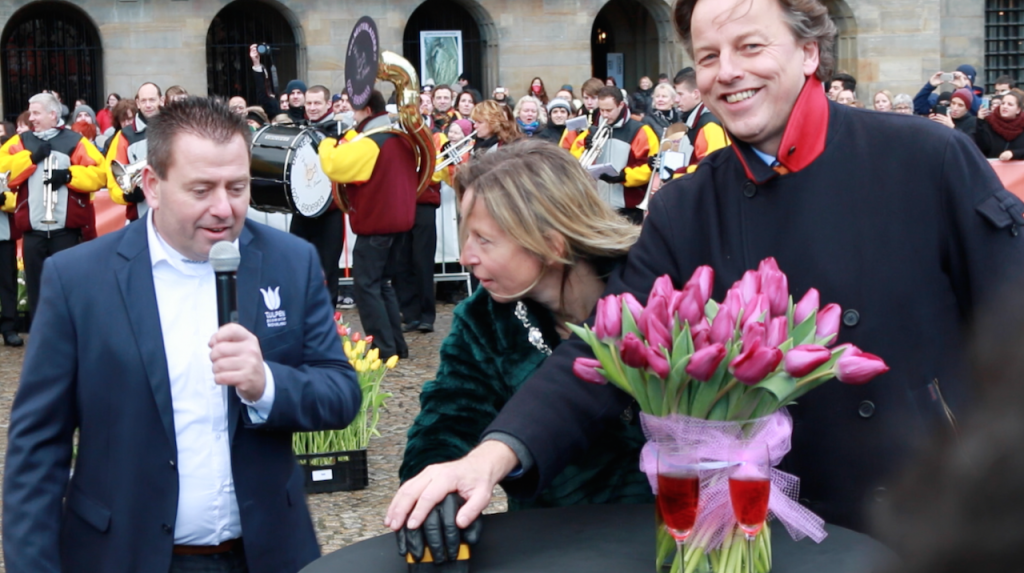 The National Tulip Day was opened by Bert Koenders, the Dutch Foreign Minister and the deputy mayor of Amsterdam, Kajsa Ollongren.
The event was open to the public and allowed the public to partake in the festivities by picking tulips from the huge public tulip garden created on Dam Square in Amsterdam.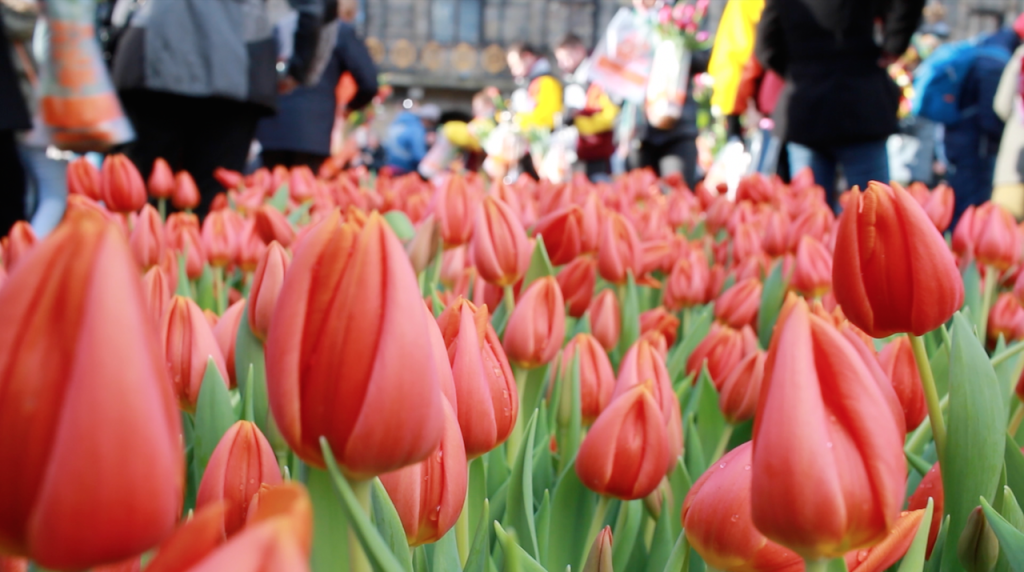 The public picking started at 1pm and lasted until approximately 4.30pm and although there was a guideline of 20 tulips per person, this was evidently not strictly enforced by the amount of tulips in some people's hands. When items are for free they usually fly out of the door (garden in this case).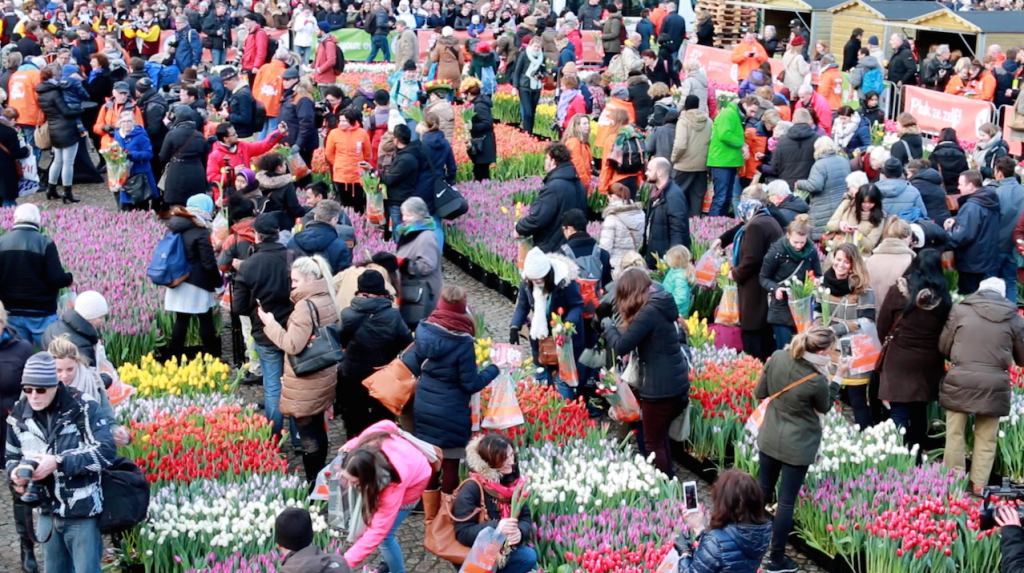 More than 200 000 tulips were placed on the Dam Square in Amsterdam for this year's event, ensuring that Dam Square was transformed into a colourful carpet of tulips.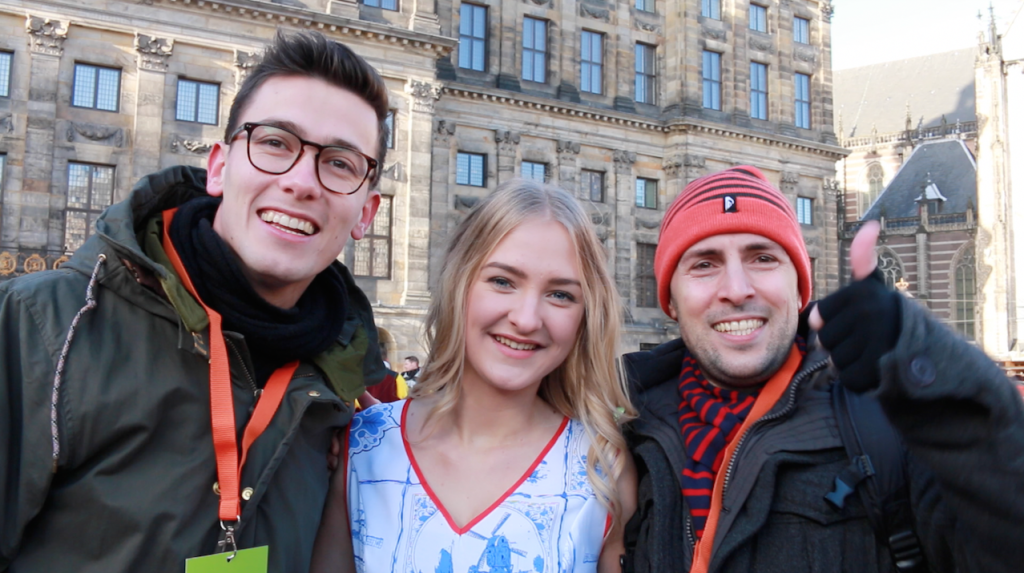 Dutchified was lucky enough to be invited as part of the press to enjoy the garden before the frenzy of public picking started. We were also joined by Robert from everybobby.
We would like to thank The National Tulip Festival for inviting us along to be a part of this wonderful event. See you next year.