King's Day Netherlands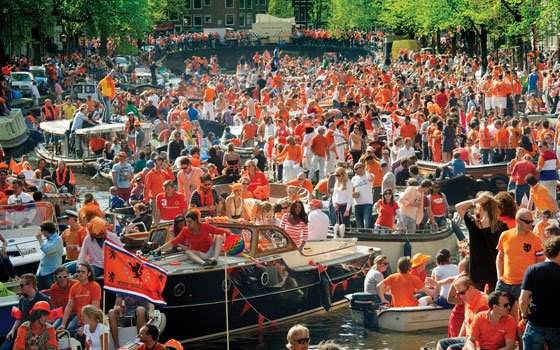 What You Need to Know about King's Day in the Netherlands
King's Day Netherlands is a national holiday, held annually in April, that is celebrated with flea markets on the streets and festive open air events (concerts and DJ's) and the biggest party of the year. The celebrations take place throughout the country and attract millions of visitors to Amsterdam to revel in this day. Initially, it was called Queen's Day but it was changed to King's Day in 2014.
King's Day 2014 video
In 2014, King's Day took place on Saturday, 26 April 2014 for the first time. The below video will give you an idea of what's on offer on King's Day.
What to expect?
Street carnival, singing and dancing combined with an open air flea market is common on King's Day. Another common feature during the King's Day Netherlands celebration is the colour orange, everyone usually dresses up in crazy, fun and creative orange clothing. The crazier the better.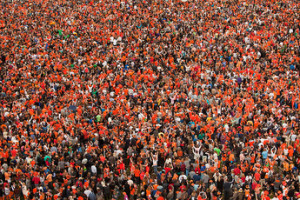 Festivities usually lead into the night, and Amsterdam clubs usually organise special concerts and parties. Actually, celebrations usually start even before the King's Day Netherlands and then continue into the next day. This is the greatest party of the year in the Netherlands and therefore a good time to visit.