Dutch Food: Amsterdam Edition
Dutch food may not be world famous, but there are a number of unique Dutch Foods that are worth trying. In a prior video we showed you some of the typical Amsterdam Street Food.
In this video we discover some of the best food you should try when you visit Amsterdam.
This time we were joined by Dutch local and fellow youTuber Robbert. Here is a link to his channel: http://www.youtube.com/IamEveryBobby
Best Apple Pie in Amsterdam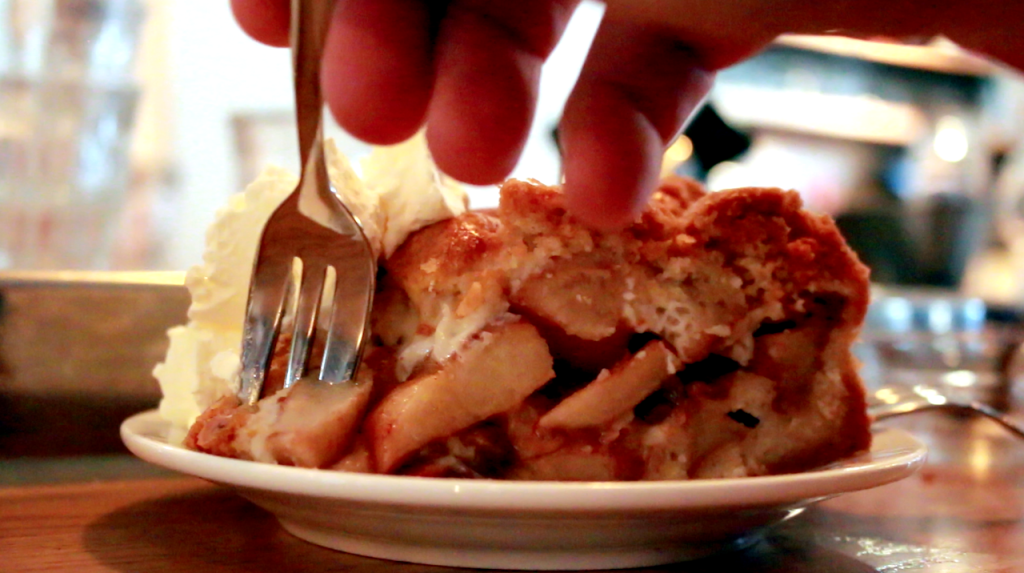 The best apple pie in Amsterdam can be found on Noordermarkt in Amsterdam.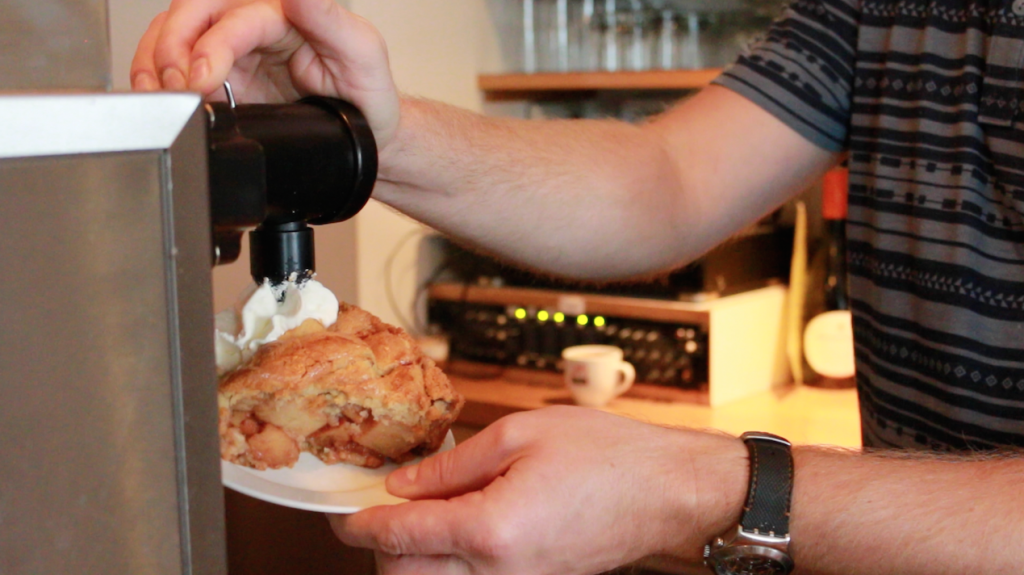 The shop called Winkel 43 ("Shop" in English) on Noordermarkt in Amsterdam specialises in Apple Pie. They make the best Apple Pie in Amsterdam, it's well known to both tourists and locals. Tastes may vary, but one of the best ways to enjoy apple pie is warm with a bit of fresh cream or slagroom as the Dutch call it.
Best Pancakes in Amsterdam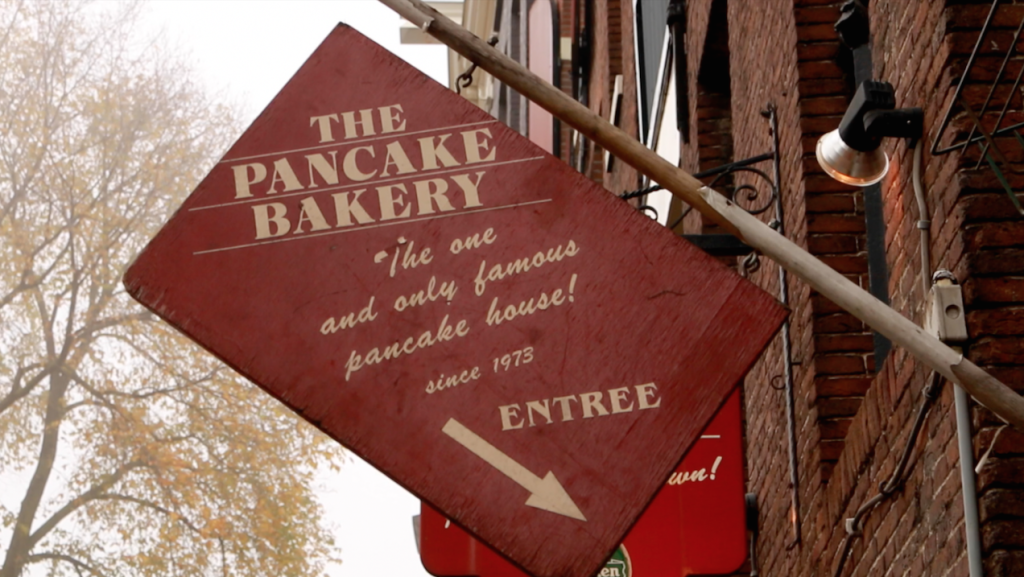 There is a place on the Prinsengracht or Prince Canal, in Amsterdam where you can find a famous place, called The Pancake Bakery, which specialises in pancakes.
This place has been making pancakes since 1973 and they make one of the best pancakes in Amsterdam, so expect a queue outside. What I like about this place is that they have a really small door at the entrance which indicates that this is a really old building. The interior is made of old stone walls and it has this really nice bustling atmosphere.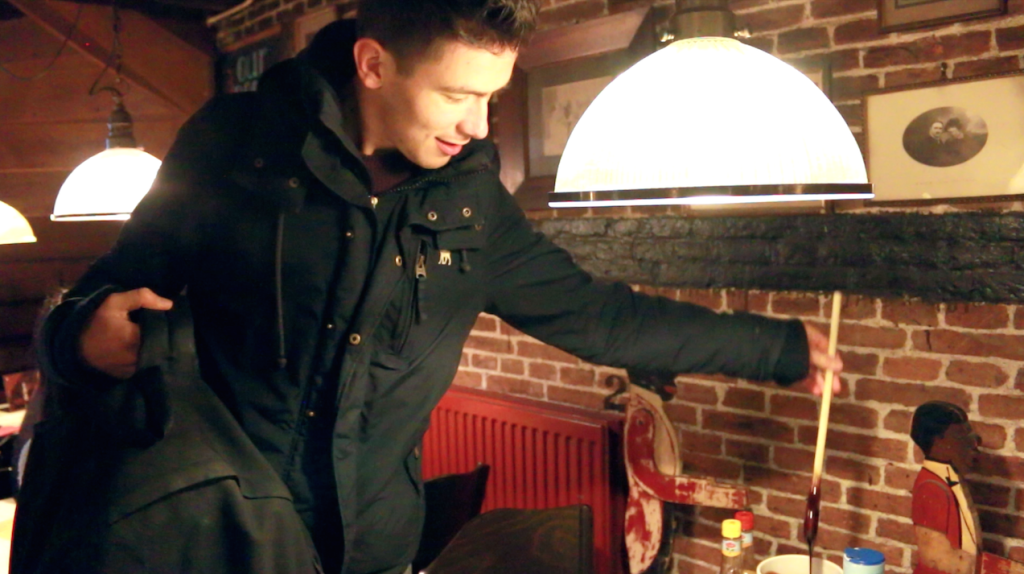 The pancakes are big and they look delicious. I had a pancake with apple, cinnamon and frosted sugar. An added touch, which shows you that this place specialises in pancakes is the pot of syrup on each table. We had to resist the temptation to play with this throughout our meal.
Best Tosti in Amsterdam
At De Food Hallen in Amtserdam you can get another Dutch food classic, the best tosti at Caulils Kaas.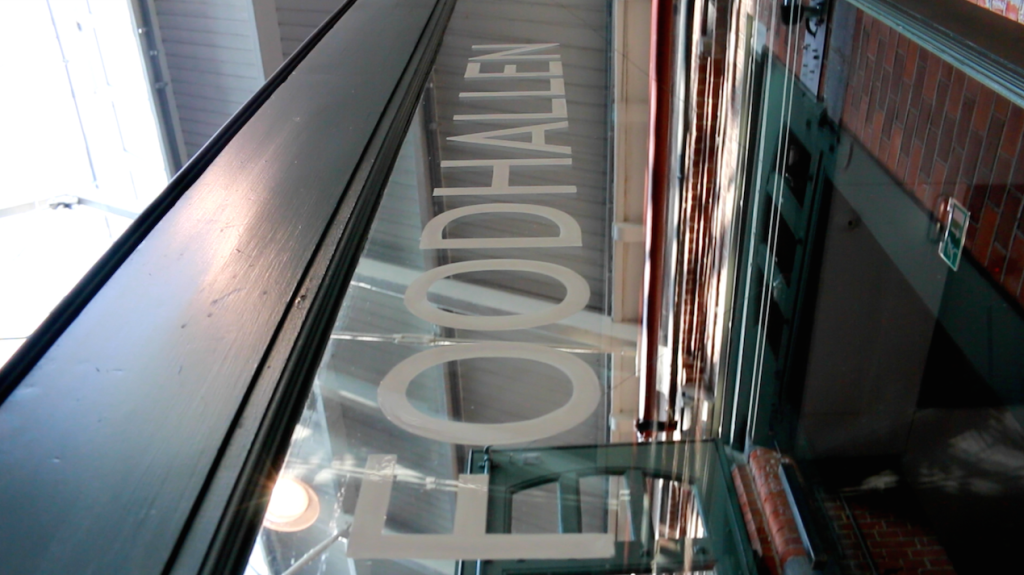 What's really amazing about these tostis is that they put so much cheese on that it seeps through the bread/toast while they're cooking it, so you get a lot of cheese. It's delicious.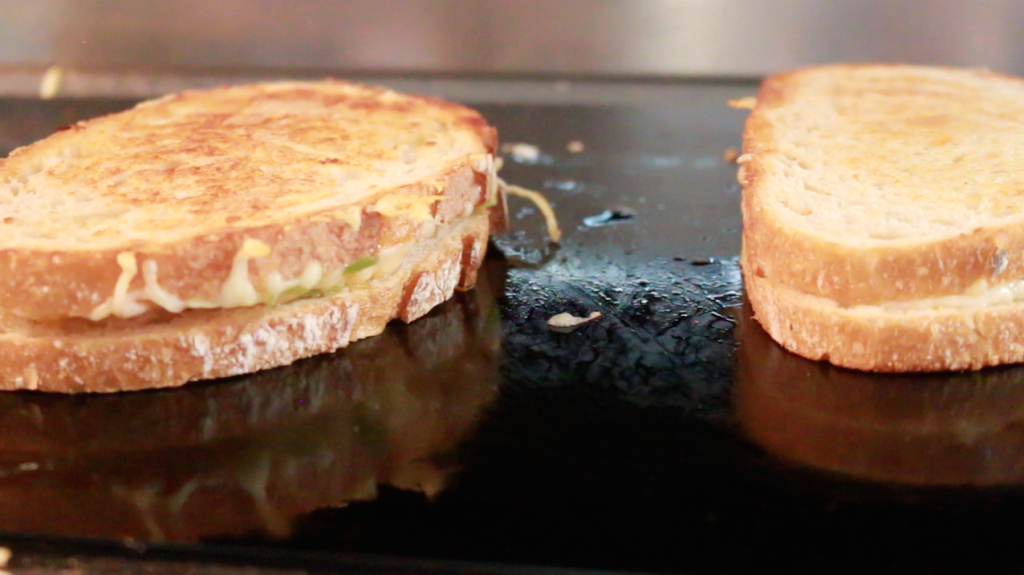 They put two kinds of Dutch cheese and spring onion and this gives it an amazing flavour.
Best selection of bitterballen in Amsterdam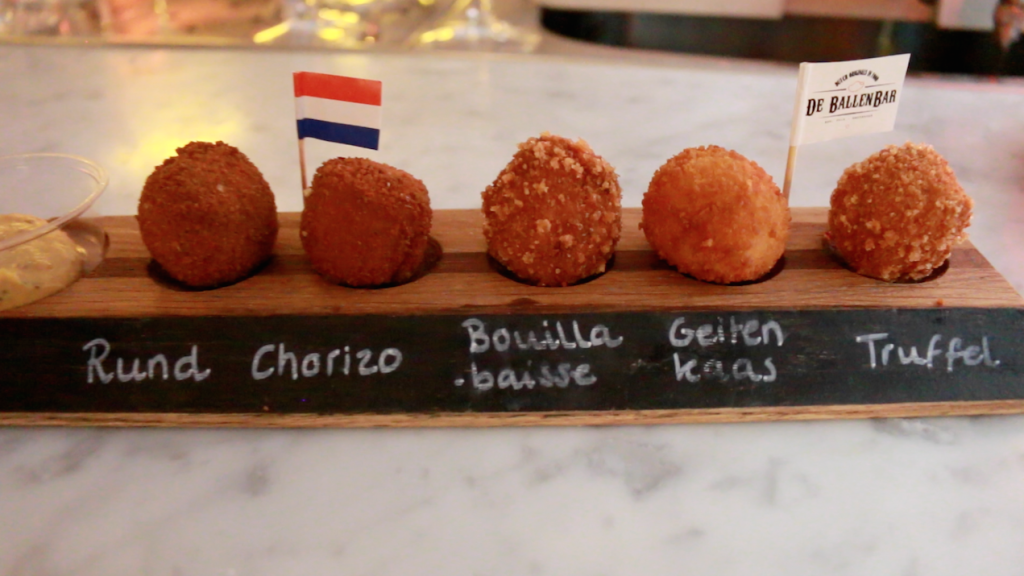 At De BallenBar in De Food Hallen in Amsterdam, you can find one of the best selections of bitterballen, these are typical Dutch food, served almost everywhere in Amsterdam.
What are bitterballen? Bitter Balls are like crispy dough, filled with some sort of ragu and then it's fried, oh an they are delicious. one should try a proefplankje which is a tasting plate of a few different types. Typically one eats these things with mustard.
These are some of the best foods in Amsterdam worth trying.
More Amsterdam Food
If you want to discover more Dutch Food then take a look at our Amsterdam Street Food video and post.