Bruges Belgium Chocolates: Belgium Chocolate Shops in Bruges
Bruges Belgium or Brugge Belgie (in Dutch) is a quaint town in northwest Belgium distinguished by cobbled streets, canals and medieval buildings.
There are many things to see and do including horse-drawn carriage rides, amazing restaurants, a 13th century belfry and incredible views. A canal Boat Tour is one of the highlights of any trip to Bruges.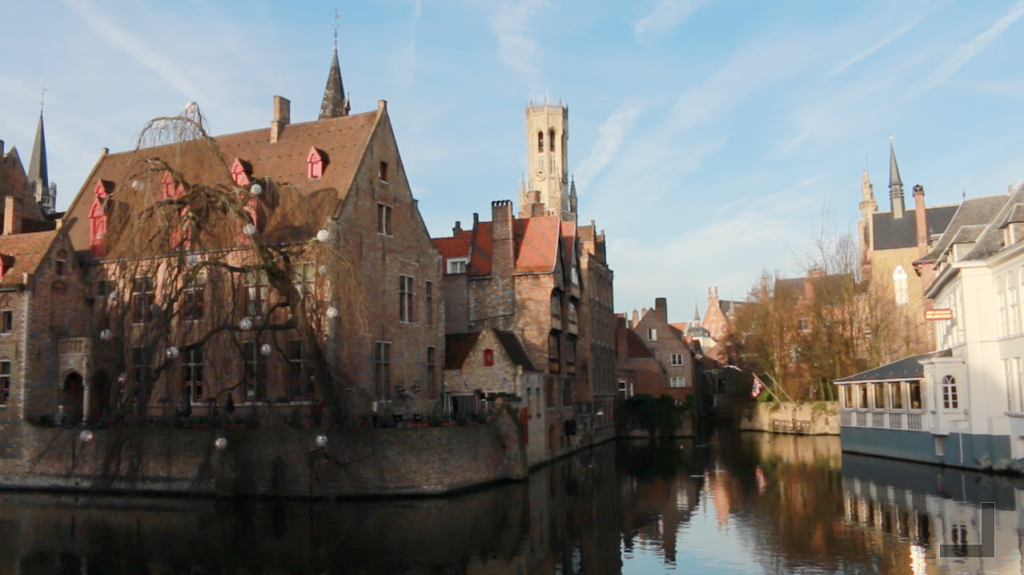 Another highlight is the chocolate scene in Bruges. There is a massive selection of chocolate shops in Bruges, literally one on every street corner. There is also an excellent chocolate museum where you can learn about all things relating to chocolate.
Dumon Chocolatier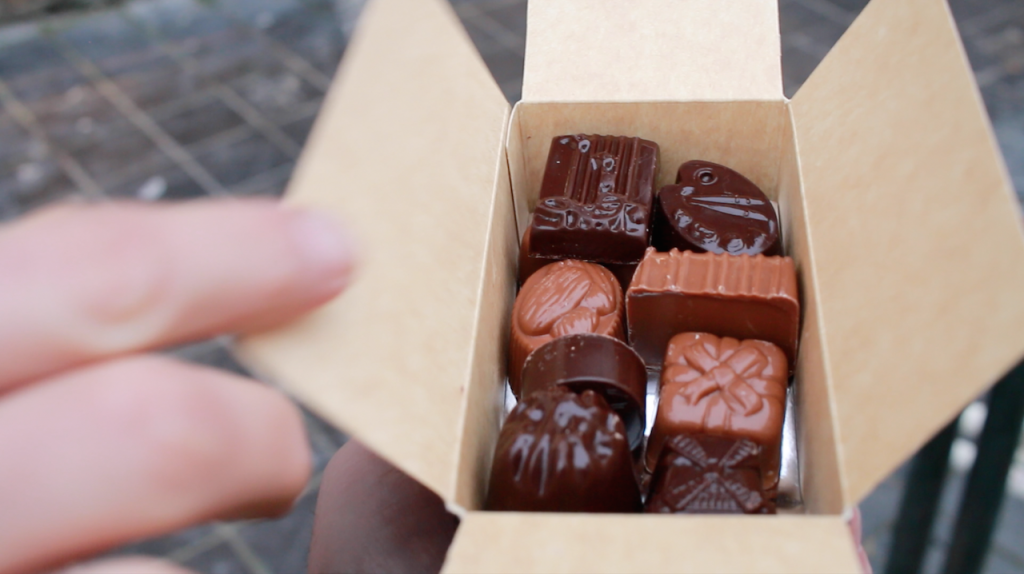 One of the best chocolate shops is a little place called Dumon Chocolatier. It is so quaint and occupies one of the nicest little buildings in Bruges. There is such a huge selection, so we asked the shop owner to surprise us with some of her favourites.
Mary Artisanal Chocolate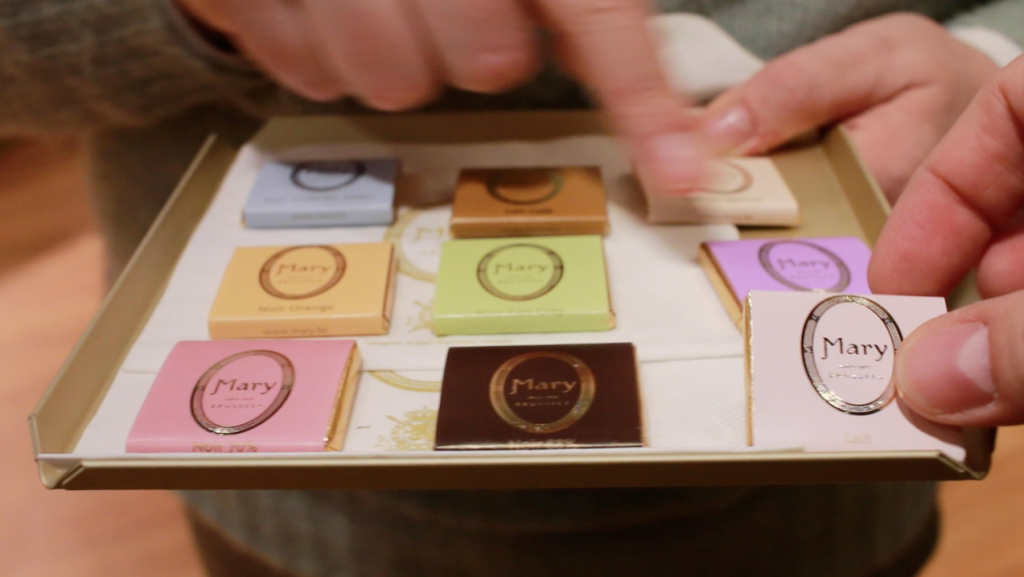 Mary Artisanal Chocolate is one of the "fancier" chocolate shops but that being said they were still welcoming with a little treat to taste, it was so delicious we had to buy a few to take home.
Chocolate Museum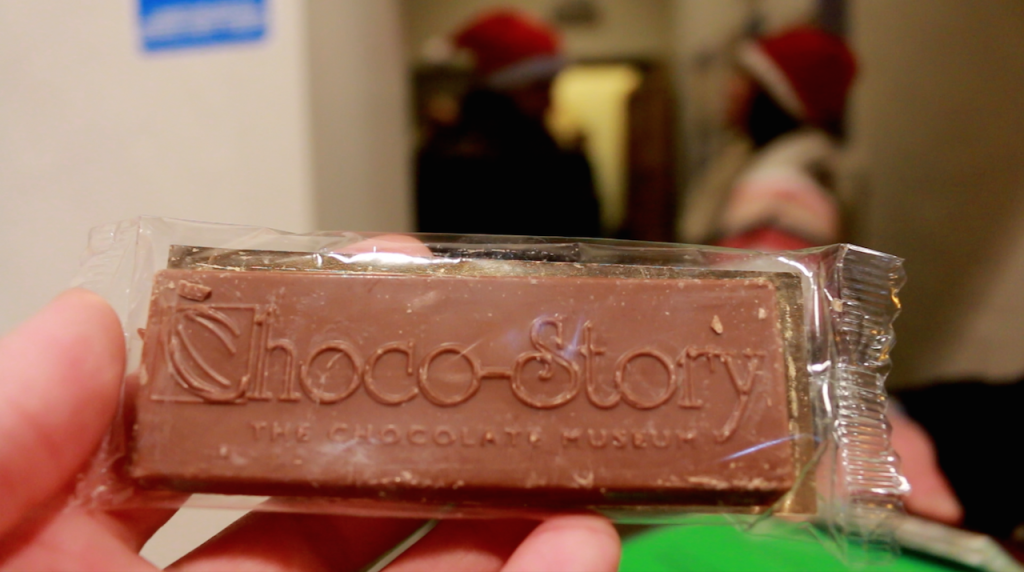 This cocoa museum is a great place to learn about all things related to chocolate. One point that we noted at the museum is the answer to the question: "Does chocolate make you fat?" and the answer: "If you consume it with moderation, you won't get fat", there you have it, the answer from the Chocolate Museum. We were also able to watch a demonstration on how they make chocolate. Of course the highlight is always the tasting that is provided at the end of a demonstration.
Godiva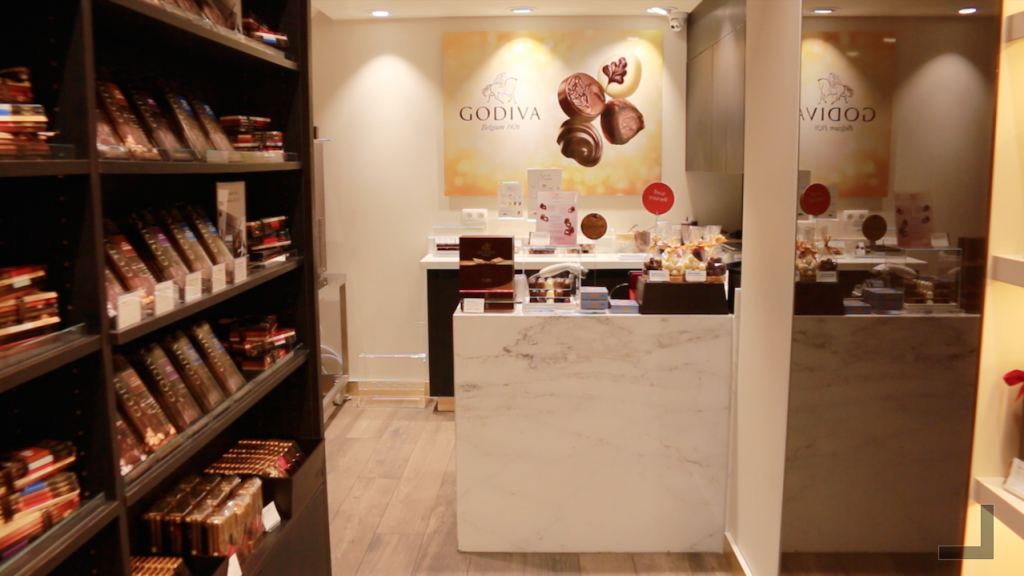 Godiva makes one of the best chocolates. Their shop in Bruges is just lovely.
We got  little chocolate cups with raspberries and berries because we thought it would probably be healthier because it's got fruit in it.
Best Hot Chocolate in Bruges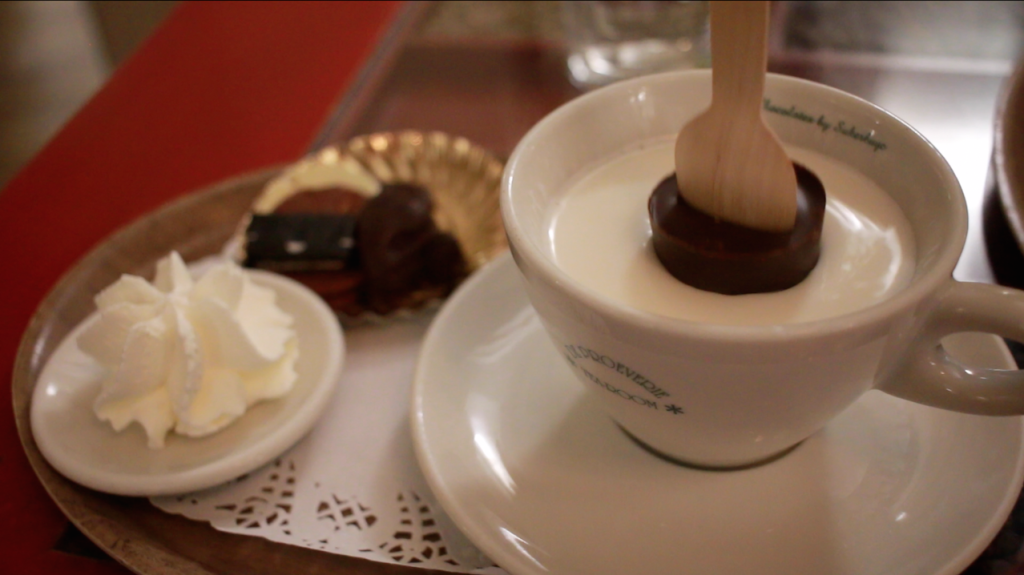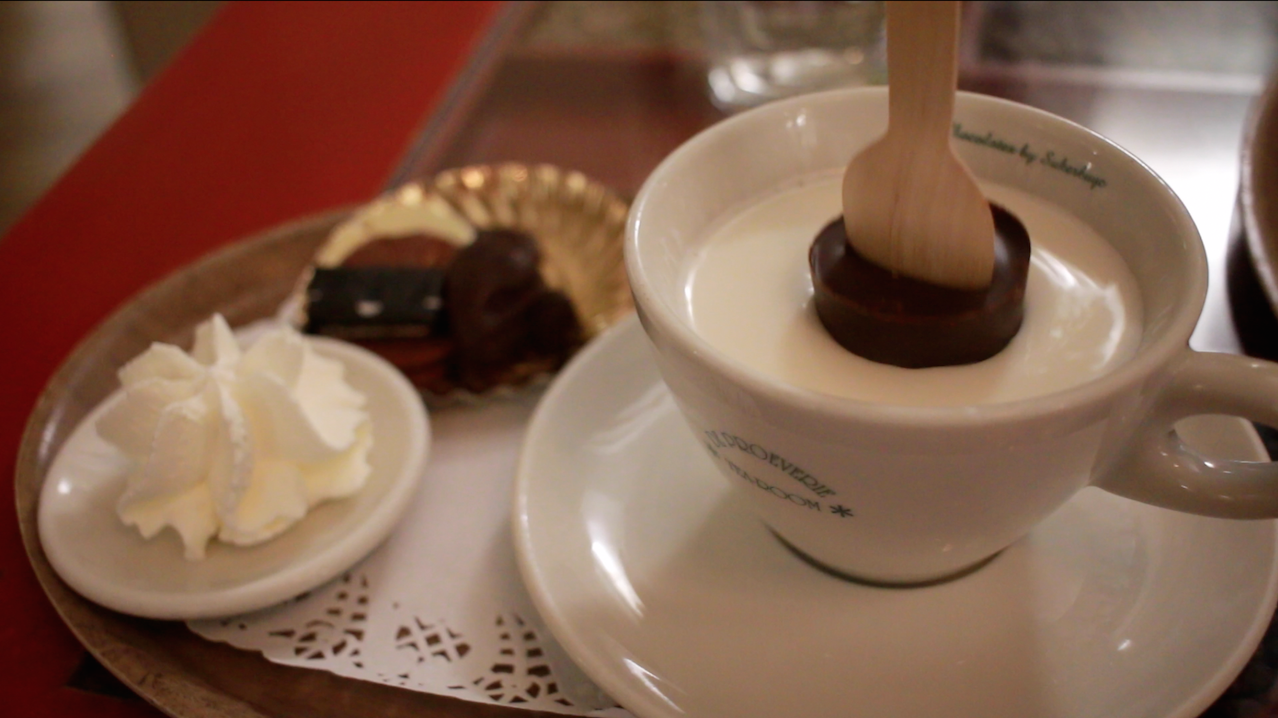 While in Bruges we were on a quest to find the best hot chocolate in town. We think we found it at this wonderful place called De Proeverie. You get real chocolate on a spoon, a little plate with four different tasting chocolates and fresh cream. It is a bit of an unassuming cafe but what an amazing hot chocolate. If you visit Bruges, you have to try it.
The Chocolate Line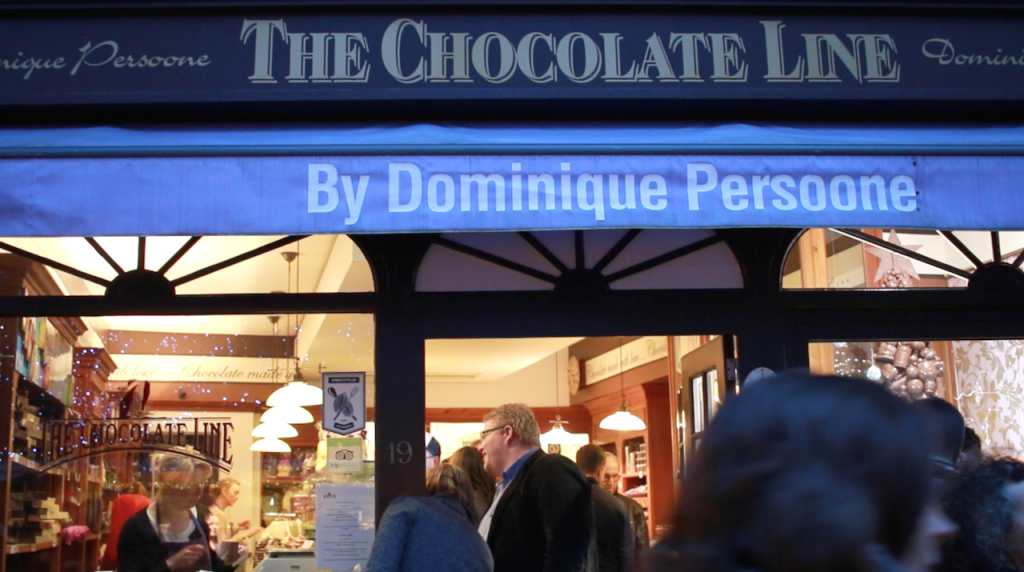 One of the most popular chocolate shops in Bruges is The Chocolate Line. They have 80 different flavours with some of the most bizarre flavours that you have ever heard of including: wasabi, lemongrass, bacon and cannabis. We decided to purchase a box with a few of the more interesting flavours. The lemongrass chocolate was actually delicious as the flavour is quite subtle.
There are many reasons to visit Bruges and the chocolate scene is certainly one of them.