Barcelona Street Food: La Boqueria Market
Barcelona street food at its best can be found La Boqueria Market (Mercat St Josef), just off the main street of La Rambla 89 in Barcelona which has to be one of the best food markets in the world.
Barcelona has a lot of food to offer and this market is one of the best place to experience as much of it as possible. There is a large variety of fresh produce, but also stalls, bars and restaurants selling traditional Spanish food which has to be enjoyed fresh.

Off the La Rambla main street in the centre of Barcelona, there's an amazing food market call La Boqueria. It is always busy, especially at lunch time when it is extremely busy and chaotic. There is an incredible atmosphere as foodies push and squeeze for the best fares.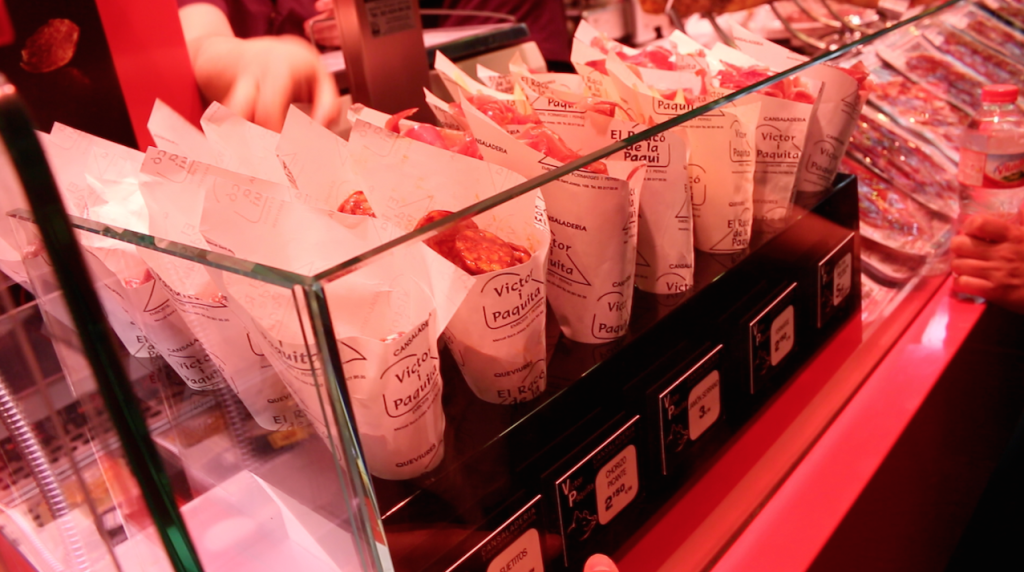 Our first stop was a stall selling gammon, cured ham, chorizo and a whole array of salamis. We decided to taste the chorizo picante which is like salami with a chilli flavour.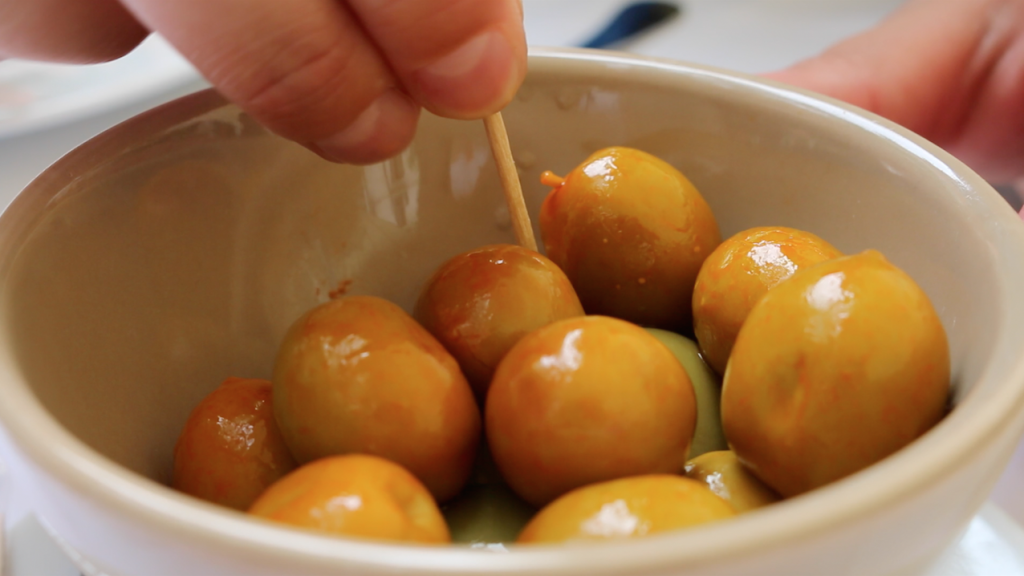 Next we decided to try some olives from the friendliest olive seller we have ever met. If you travel to Spain, you have to try the olives. There is a massive variety on offer, so we settled on the tough little green ones which are my favourite. They were really good: juicy, plump and fresh; Olive heaven.
Drinks, Pancakes and more
It was really warm and to quench our thirst we decided to try one of the freshly squeezed fruit drinks on offer. It was a magnificent sight, the selection, the colours, the displays. Unbelievable. So vibrant.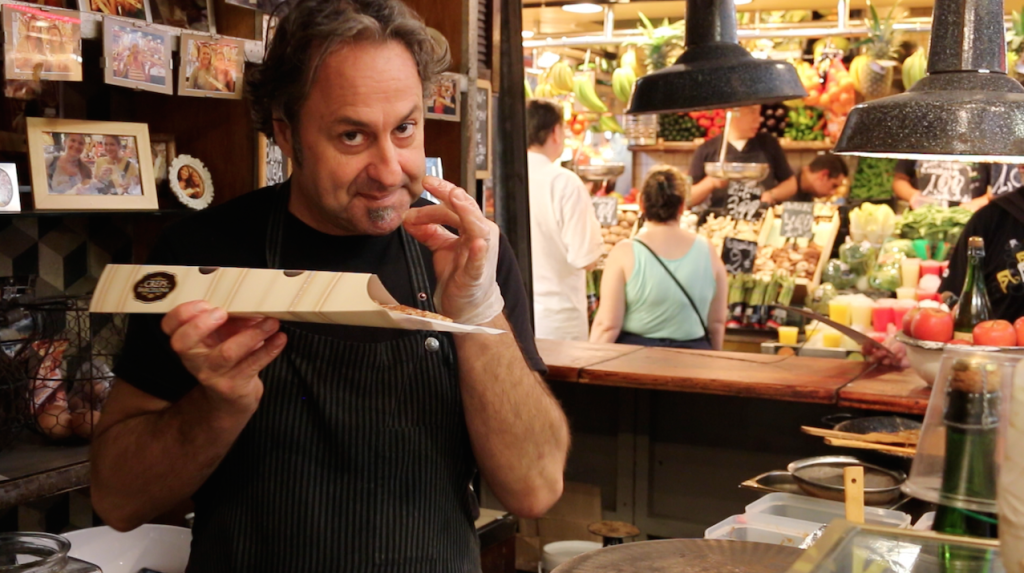 There is a stall making incredible looking designer pancakes. We decided to taste a Nutella and strawberry pancake. The pancake maker had a really big personality. During the preparation he hit the pancake. We enquired as to the reason. His answer: "It kills the calories".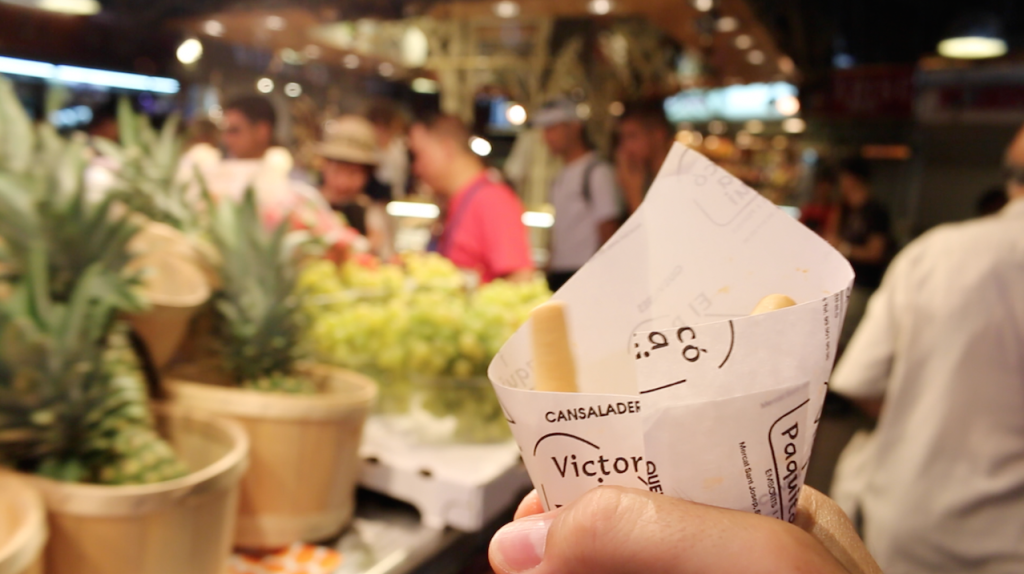 If you are planning a trip to Barcelona, La Boqueria Market must definitely be on your itinerary.