Budget Amsterdam? 5 ways to save money in Amsterdam
You want to know how to spend a day in Amsterdam on a budget?
Budget Amsterdam Tips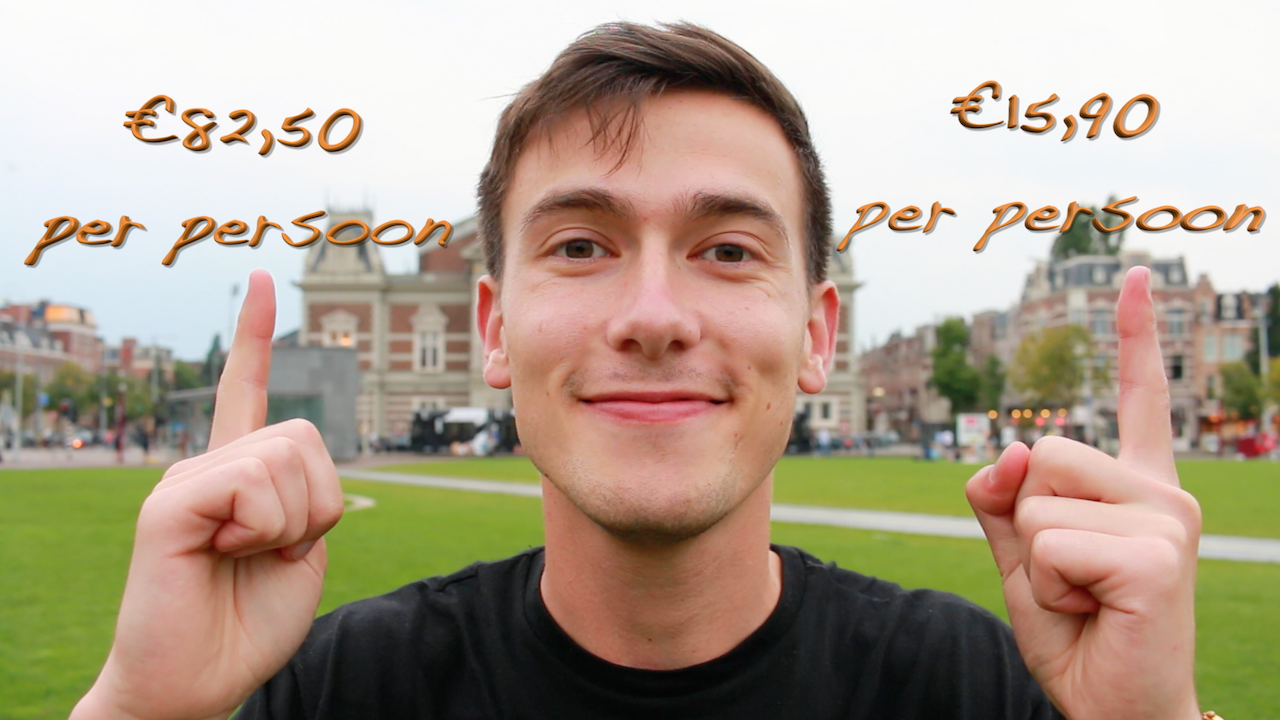 As part of the Simyo Budget Challenge Week and "Enough Makes You Happy" (Genoeg Maakt Gelukkig) campaign, we decided to challenge ourselves to spend a full / fun day in Amsterdam on a budget. For less than €20 we managed to spend a full day in Amsterdam. Take a look at our video to see a humorous take on what we managed to do. I'm sure you will find some ideas to inspire you.
Transport in Amsterdam
Getting around Amsterdam can be an expensive affair if you use the traditional taxi service. Luckily, Amsterdam is a relatively compact city so getting around by foot is one of the best ways to explore the city. Alternatively you could opt to use one of the extensive public transport offerings. Amsterdam boasts a comprehensive network of busses, trams and metro, all at a reasonable price. For more information check out the public transport website (GVB). If you need to plan your journey then check out 9292ov, they even have a handy mobile app. Tram 2 has been rated one of the best in the world. It passes most of the main Amsterdam attractions, so is a must see for first time visitors to the city.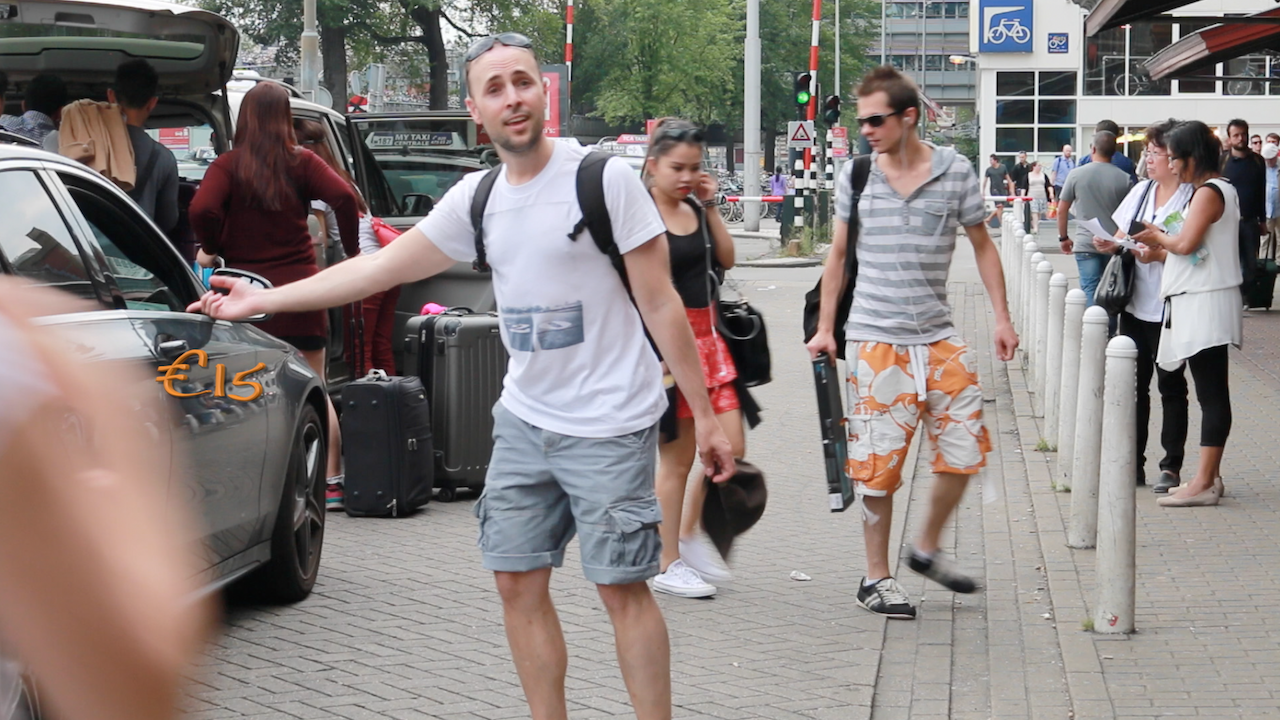 Instead of an expensive taxi you can take public transport.
Lunch with a view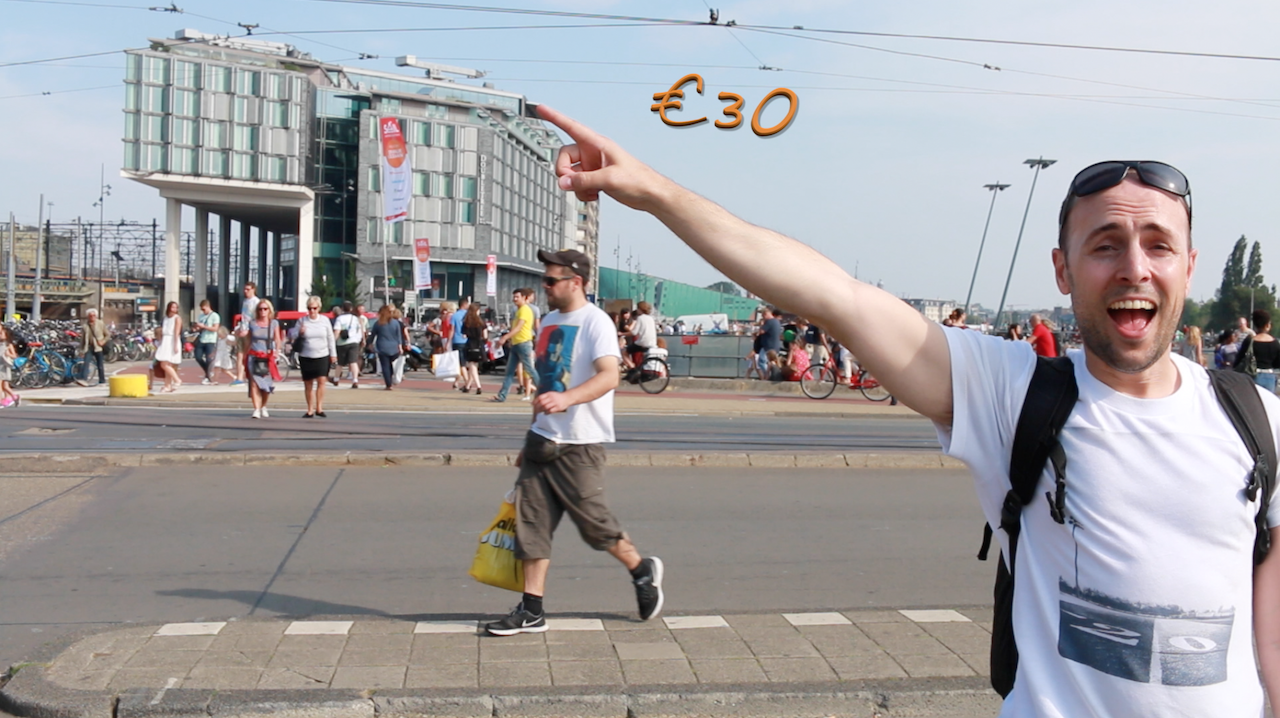 Instead of an expensive terrace with a nice view the same view but at the terrace of the Amsterdam public library.
Classical concert
Instead of an expensive concert at the Concertgebouw go to a concert at the Amsterdam central station.
Water cruise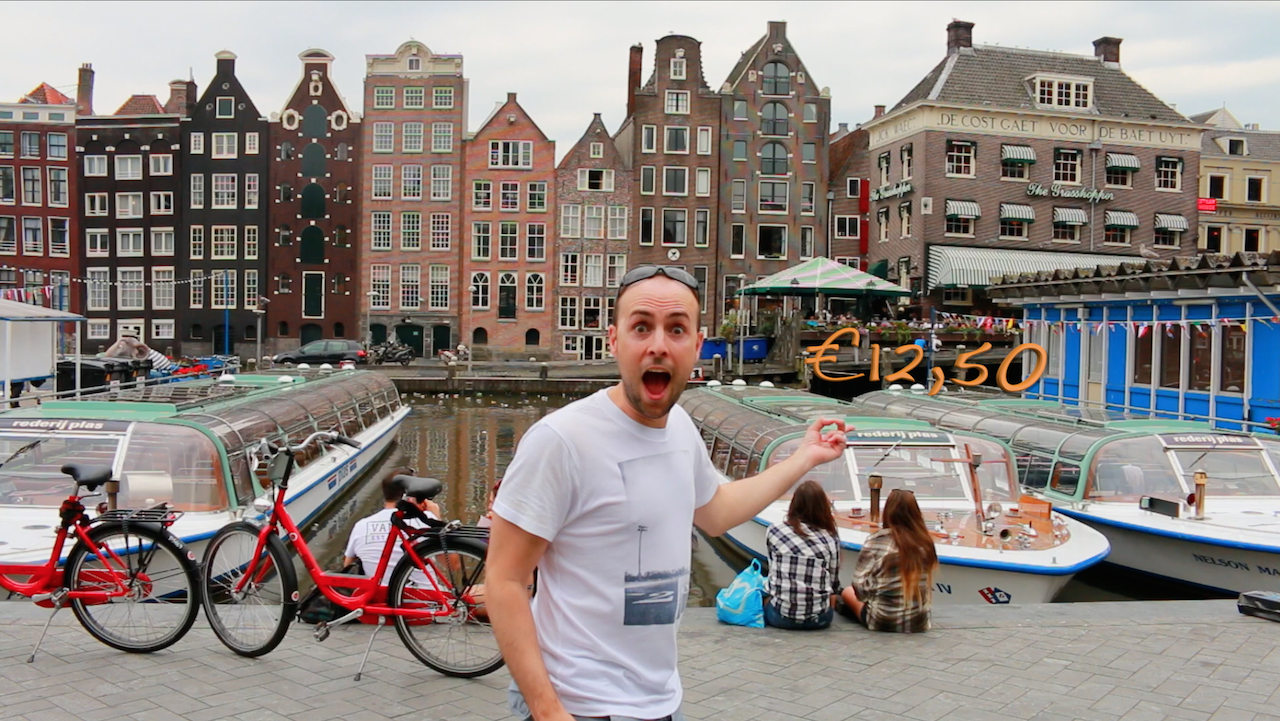 Instead of an expensive boat cruise a free ride on one of the free ferries behind the Amsterdam central station.
Dutch delights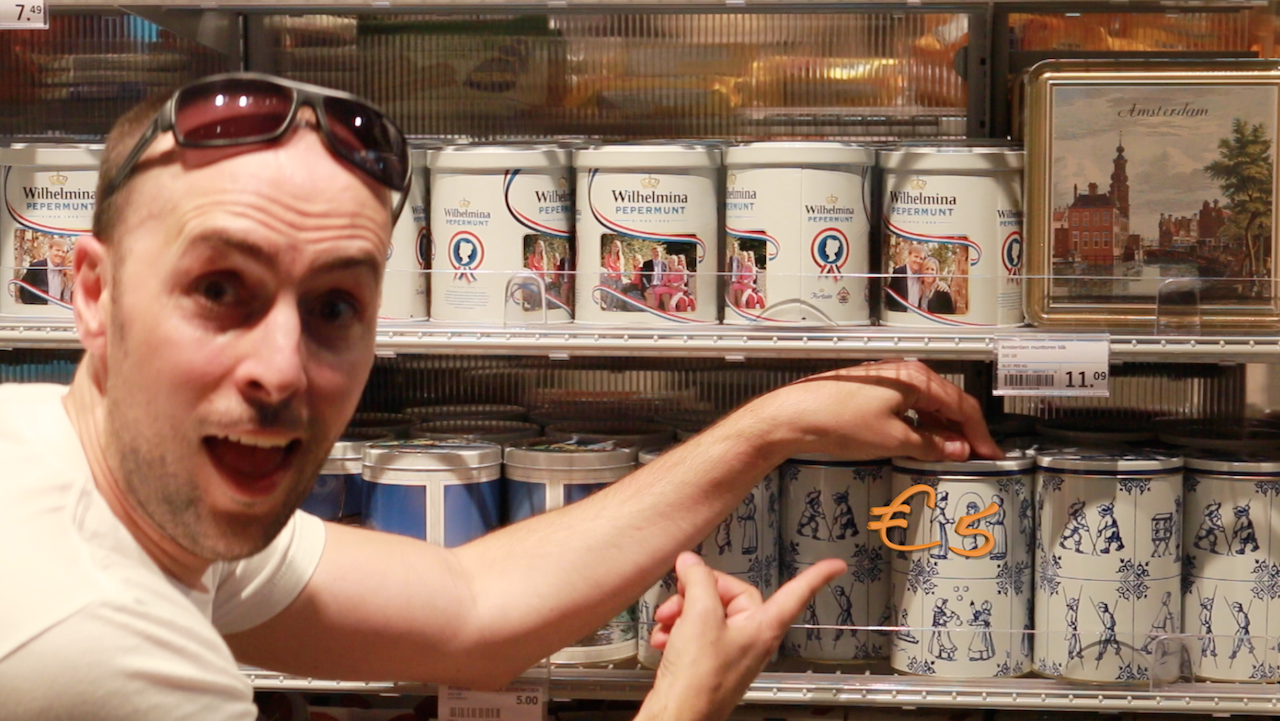 Instead of an expensive syrup waffle from a tourist shop what about a delicious syrup waffle from one of the regular supermarkets.
Enough makes you happy!
Video transcript:
Was that enough? Yes certainly
Did that make you happy? So happy.
So? Enough makes you happy!
Therefore this is what we could have spent and this is the amount with which we had enough.
Thanks Simyo for inviting us to take part in the budget challenge week.
So you see that you can determine for yourself how much is enough while still ensuring that you are happy.
Thanks for watching. Don't forget to subscribe and leave us a comment to let us know what makes you happy (said poorly in Dutch)
He therefore asked that you leave a comment below letting us know how much makes you happy.