Amsterdam Lookout: A'Dam Toren
The Amsterdam Lookout or A'Dam Toren (Amsterdam Toren, Amsterdam Tower), is the newly renovated former Shell head office building located in Amsterdam North. This is a multi-tenant building which focusses on food, music, a hospitality.
The A'Dam Toren is in Amsterdam North, a short free ferry ride from the Amsterdam Centraal Station. On the journey over you can enjoy incredible views of the iconic Eye Film Institute and the IAmsterdam sign.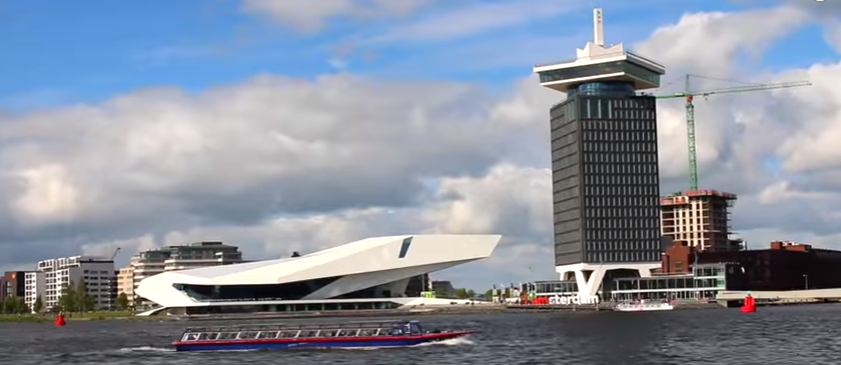 The A'Dam tower is 22 floors high and has an amazing 360 panoramic indoor viewing deck. The lift to the top has been modernised with pulsating lights and dance music, which is the perfect way to get you in the mood for the incredible panoramic views of Amsterdam.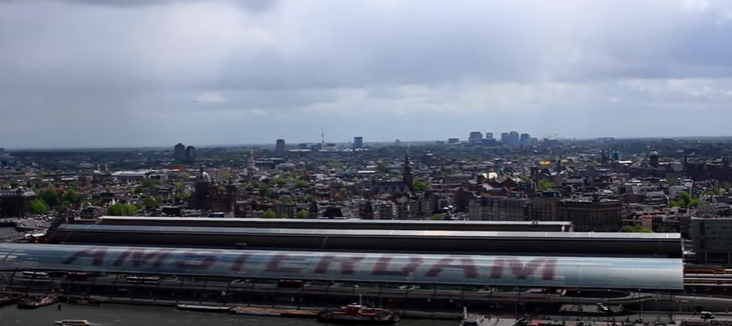 The A'Dam Toren also has a 360 panoramic outdoor viewing deck called the Amsterdam Lookout Adam Lookout / Amsterdam 360 Sky Deck.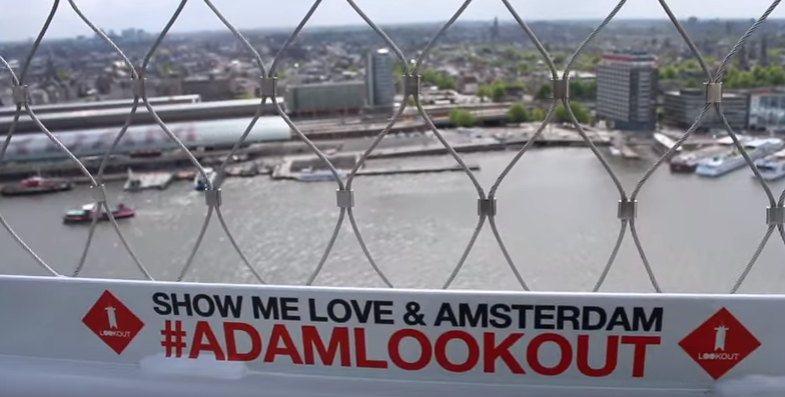 There is a restaurant called Madam Panorama Bar Restaurant Club where you can enjoy lunch or dinner with a view. This is also a great place to go to for an afternoon or after work drink. Certainly one of the best ways to enjoy sunset views.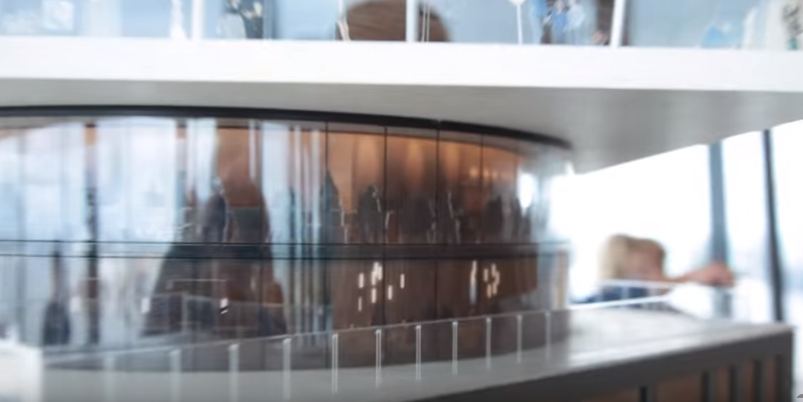 There is also a revolving restaurant called Moon. This is a chic affair and great place to celebrate special occasions. This place is so popular that you have to make a reservations well in advance of your planned date.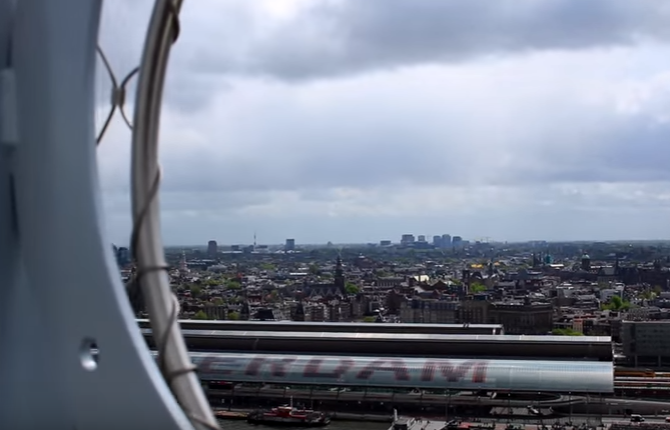 One of the main attractions for thrill seekers is the swing called Over The Edge (OverTheEdge). This is not for the faint hearted and promises all the exhilaration that you would expect.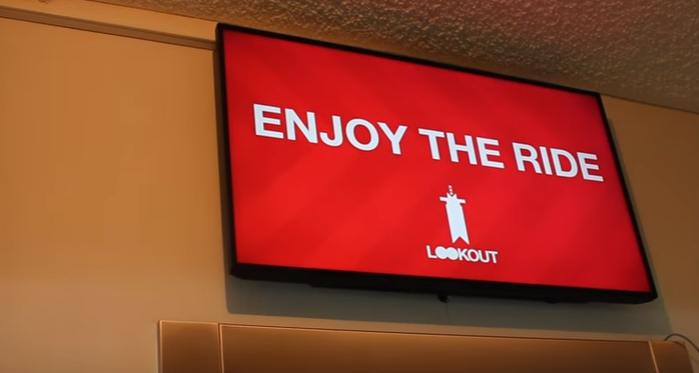 There is a shop at the exit where you can get a photograph of your experience and various touristy gifts.
This is an exciting new destination for people who love architecture, food and panoramic views of Amsterdam.